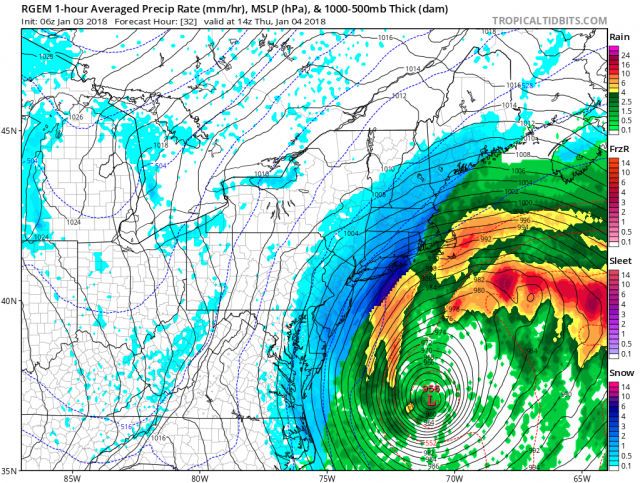 A rapidly developing East Coast storm will wreak havoc from Northern Florida through New England Wednesday and Thursday. As I discussed earlier, any slight shift would change expected amounts. And it has…A Blizzard Warning is in effect for Somers Point for heavy accumulating snow followed by strong gusty northwest winds that will cause blowing and drifting snow on Thursday. A Blizzard Warning results when sustained winds of 35mph along with heavy snow which reduces visibility to 1/4 mile or less for 3 hours or more. Most storms result in more snow accumulations towards Philadelphia and points N&W. However, the current track of this storm is far enough offshore that the heaviest snow will occur over our area.
Snow will begin after 9pm tonight along the coast. As the storm deepens offshore, winds will increase to 30mph during the morning hours and gusts will exceed 40mph at times.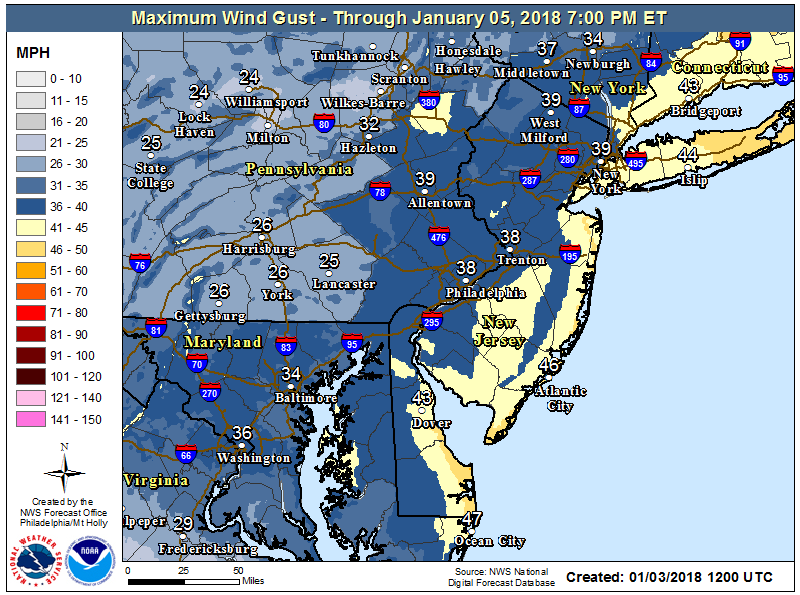 Forecast Wind Gusts Thursday
On the current track, snow will continue until early afternoon and then taper off. Expected amounts have now increased to 8-12″. Travel is not recommended during the day on Thursday even after the snow ends as the blowing and drifting snow will continue to cover roadways.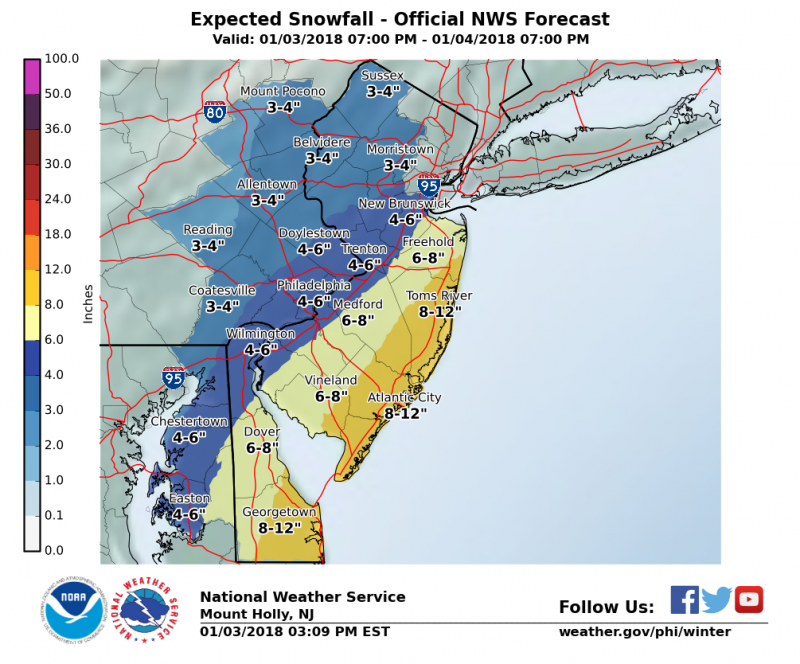 NWS: Expected Snowfall forecast
As with any coastal storm, the threat of some minor tidal flooding exists for Thursday morning. Any standing water that remains in the streets could freeze after the tide as temperatures drop well below the freezing mark.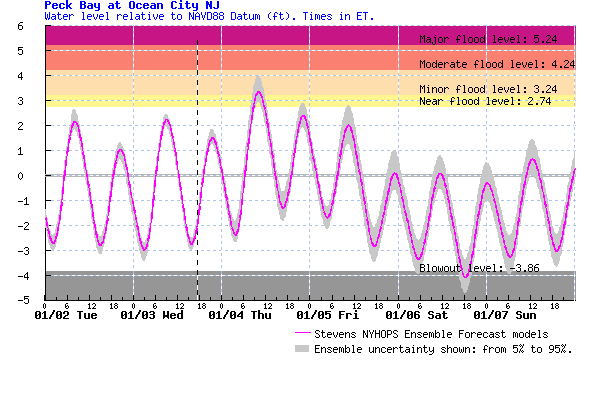 The other main factor is after the storm, dangerous cold air will return. Temperatures will return to the teens and with strong NW winds continuing to howl, wind chills will drop below zero and remain there through Saturday. Frigid temperatures are expected to hang around through the weekend as high temperatures will remain in the teens Friday and Saturday with a return to the 20s on Sunday.