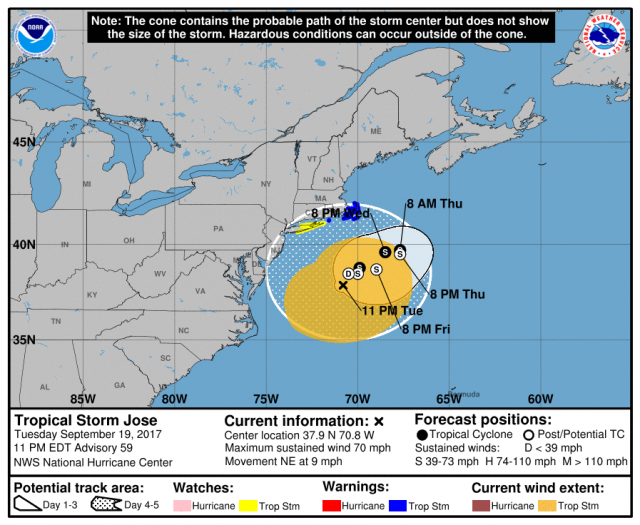 Jose will continue to spin well off NJ coast which will keep battering the beaches through the weekend. Moderate tidal flooding will still be a problem Wednesday morning during high tide.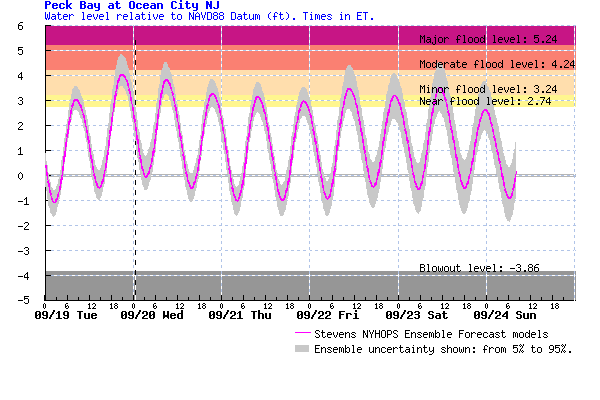 Streets along West and Bay avenues will flood once again. Tides will slowly recede as winds will be more offshore as Jose pulls slowly away during the day. Minor tidal flooding may also occur Wednesday evening as well. Along the beaches, rough surf and dangerous rip currents continue. The good news is that sunshine and warmer temperatures return but winds will be a little gusty at times.
However, Jose will not go away so quickly as it is caught in weak steering currents. Jose missed getting picked up from a trough exiting the Northeast and will now make another loop over the next several days. Computer models have been hinting that Jose will loop back towards the coast but where it lands is still unknown. Jose will weaken and also lose its tropical characteristics. So even if Jose makes it back closer to our coast, it could be a shell of its former self.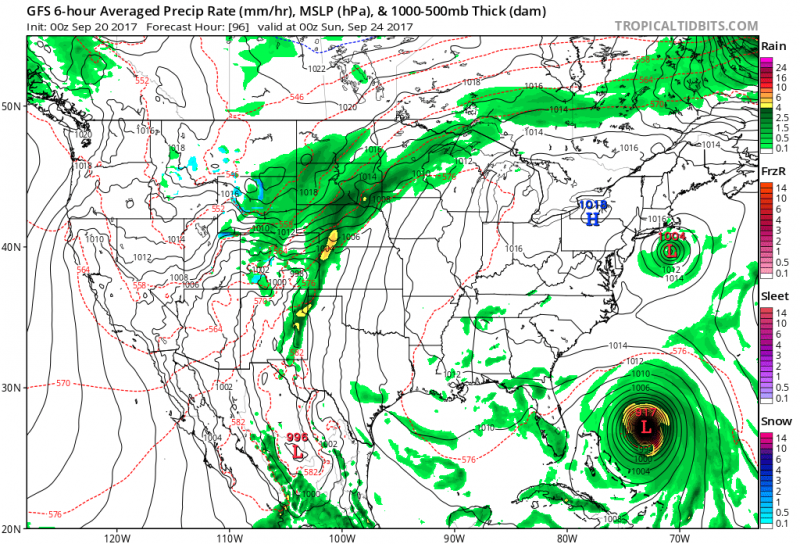 Models show Jose still meandering off the coast this weekend while Maria begins its track northward. (Courtesy:tropicaltidbits.com)
Next we watch to see what effects Maria will have to us. Maria a dangerous hurricane causing catastrophic damage across Puerto Rico and the Virgin Islands. Maria will threaten parts of Southeastern Bahamas as it continues to move northward toward the end of the week. The track of Maria after that could be determined where Jose is at that time. There is still too much uncertainty on whether Maria will affect our area but at least expect another round of heavy surf, rip currents, beach erosion and tidal flooding once again this weekend and into early next week. Stay Tuned.