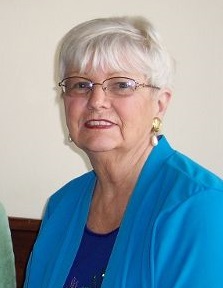 Schwertly, Marian Jean (nee Godfrey) 85 of Palermo, NJ passed away on Monday, July 31, 2017 at Shore Medical Center, Somers Point, NJ.
Born in and formerly of Tuckahoe, NJ, she had lived in Ocean City and Marmora, NJ before moving to Palermo.
She was the owner of Marian J. Hair Salon in Tuckahoe, NJ for many years and had also worked for the Flanders Hotel in Ocean City, NJ along with being a caregiver for her family.
Mrs. Schwertly was a member of United Methodist Women of the Tuckahoe United Methodist Church.
She was predeceased by her husband, Gilbert Schwertly, two sisters and two brothers. Surviving are her sister in law, Doreen Godfrey and many nieces and nephews.
Her Funeral Service will be offered Monday morning at 11 o'clock from The Godfrey Funeral Home of Palermo, 644 South Shore Road, Palermo, NJ where friends may call from ten o'clock until the time of service. Burial will follow in Head of the River Cemetery, Estell Manor, NJ.
Memorial contributions in her memory may be made to either Tuckahoe United Methodist Church, 112 Route 49, PO Box 114, Tuckahoe, NJ 08250 or the charity of one's choice.
For condolences to the family, visit www.godfreyfuneralhome.com.