By Ryan Givens
The boardwalk was buzzing yesterday for the grand reveal of the newest location of Manco & Manco's Pizza restaurant.  The big unveil was planned for 3PM and attracted a large crowd.  Located on 9th Street and the Boardwalk, the "Mega Manco" resides in the former Strand Theater.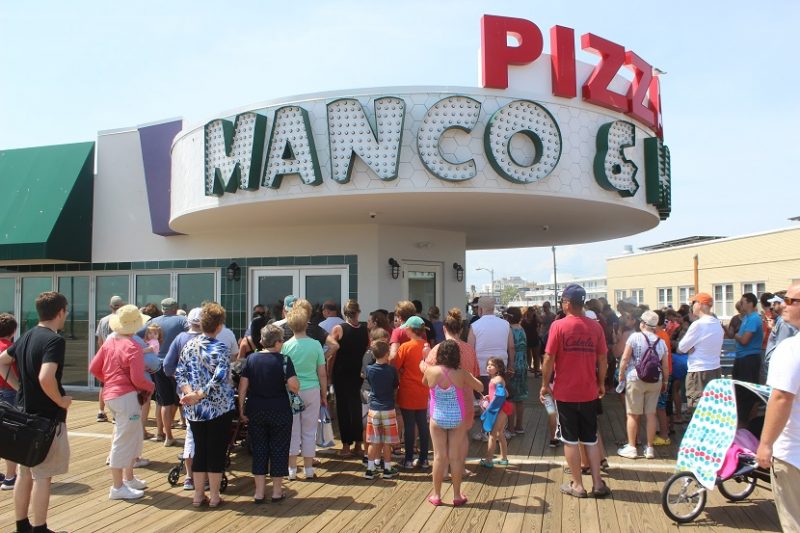 Once the shades were pulled off and the doors opened, customers flooded the pizza parlor.  Owner Chuck Bangle greeted customers and managed the kitchen while servers were quick to seat and serve.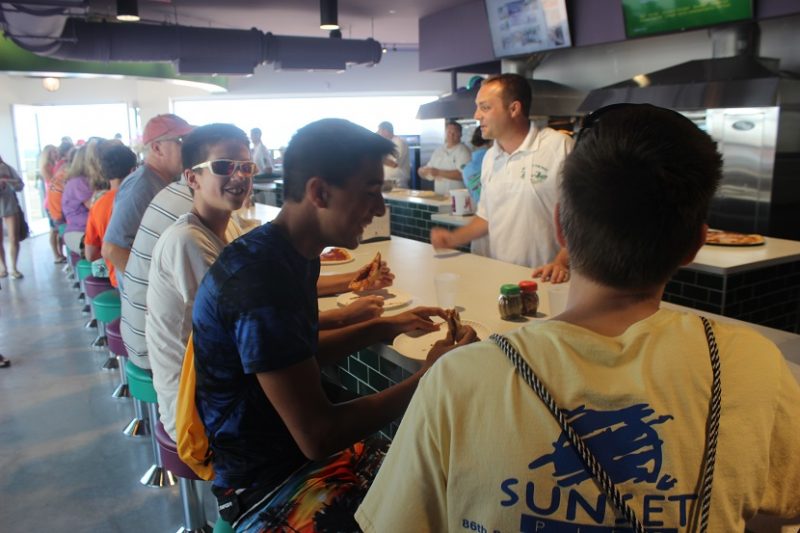 Long term customers were impressed with the new space while inexperienced passerby talked excitedly about planning a visit later in the evening.  Be sure to check out the pictures and video of the "Mega Manco" reveal and swing-by for a slice.