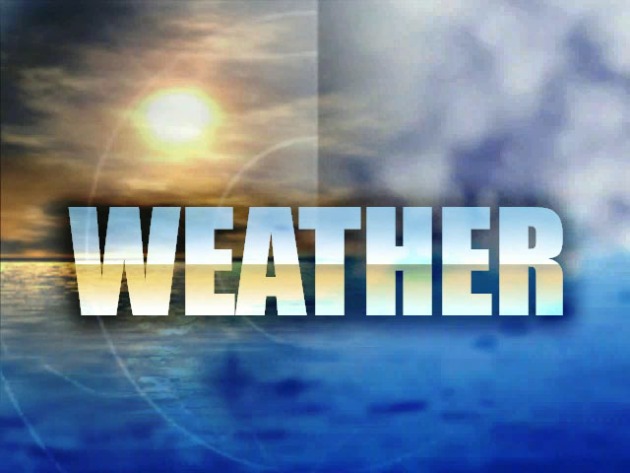 A great finish to the weekend as high pressure will build in making way for drier, less humid conditions for Sunday. There will be a good deal of sunshine with temperatures around 80. UV Index will again be very high with ocean temperatures running a little chilly (in the low 60s) due to the upwelling.
As we head into the week, besides a few weak fronts that move through early in the week, it will remain mainly dry and pleasant with low humidity. Daytime temperatures will reach into the upper 70s.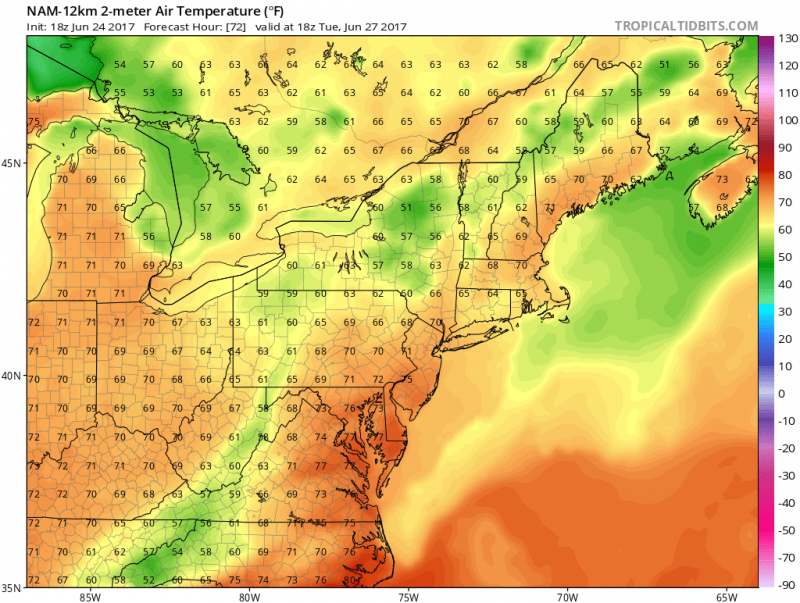 Forecast highs this week mainly in the 70s across the Mid-Atlantic. (Courtesy:tropicaltidbits.com)
Warmer and more humid conditions will return late in the week as high pressure builds offshore.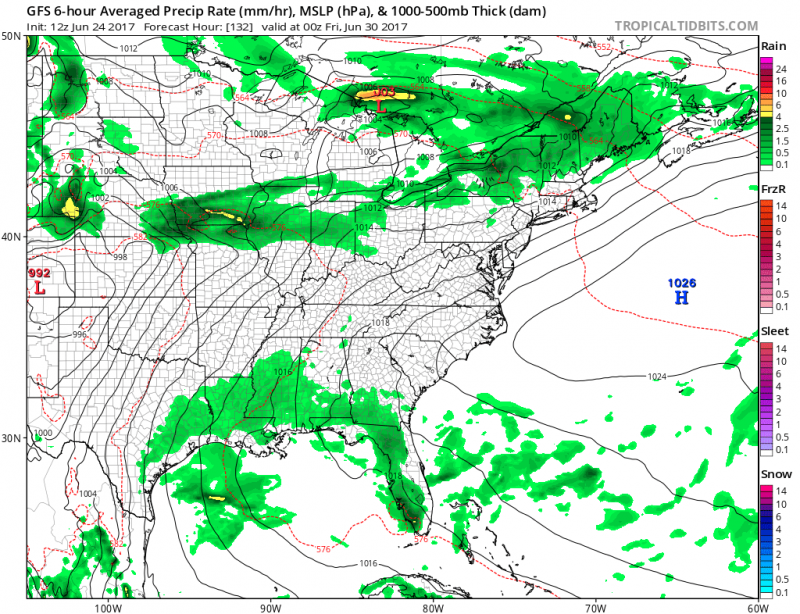 Computer models show High Pressure building offshore later this week which will pump warmer and more humid back into the area. (Courtesy:tropicaltibits.com)