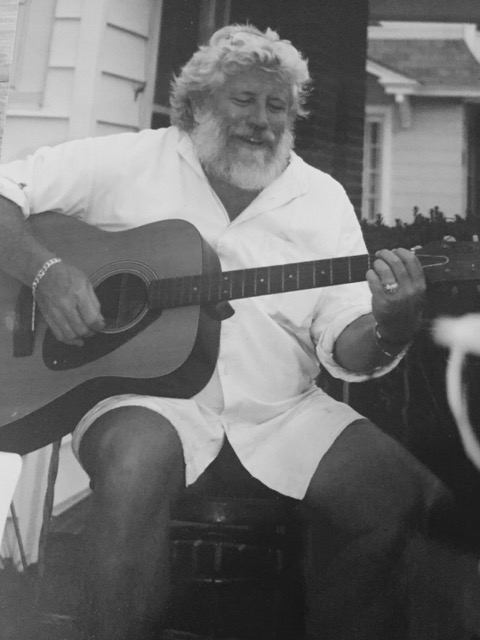 Herbert McFarlan Birch, Jr., 72, died peacefully surrounded by his wife and children on Tuesday, May 16th at Shore Memorial Hospital in Somers Point, NJ.
A family man to his core, he is survived by his wife of 43 years, Kerry Treasure; daughter Melanie Birch (and her child Gaia Rose); son Mac Birch (his wife Janis and their child Miles); daughter Charlie Birch; son Jake Birch (his fiance Laura and their child Stella); foster son Dario Campolattaro (his wife Ashley and their children Jackson, Maxwell, and Wesley); foster daughter Isabella Yosuico (her husband Ray and their children Pierce and Isaac); his brother Anthony Laws Birch; his brother Terrell Calhoun Birch.
Born in Bethesda, MD, Birch spent his life traveling the globe, summering and eventually residing in Ocean City, NJ, his favorite place in the whole world.
Birch was a graduate of Chevy Chase High School and the University of Maryland at College Park.
After a short stint in the National Guard during the Vietnam era, Birch embarked on what can only be described as an epic journey of community work, job creation, and entrepreneurship.
In 1976, together with his wife Kerry and partner Willie Davis, he started Birch & Davis Associates, which became an internationally-recognized healthcare consulting firm. In 1999, after 23 amazing years, the B&D team decided it was time for a change and sold the company.
After the sale, Birch moved to southern New Jersey where he launched his musical career under the stage name "Bubba Mac." The Bubba Mac Blues Band, which offered what Birch called "happy blues," played countless shows at the Bubba Mac Shack in Somers Point, NJ. This popular venue, which he started, owned and operated with his eldest son Mac, was featured in an original TV program "LIVE at the Bubba Mac Shack." The show aired after Saturday Night Live for a few seasons.
The band continued to play after the Shack closed in 2007. His proudest moment as a musician was opening for BB King at the House of Blues in Orlando, FL. Bubba played his last gig on May 6th, 2017, at the Ocean City Block Party just days before his passing.
At the time of his death, Birch was grateful for 17 years of sobriety. During this time he was very active in the substance abuse and recovery space, sponsoring, inspiring, and coaching others struggling with addiction. It was not uncommon to hear people say, "Bubba saved my life." He understood the importance of community and advocated for the creation and celebration of sober social events, such as music festivals.
Bubba marched to the beat of his own drum, working hard, playing harder, and spreading love and joy wherever he went. A celebration of his life will be held at the Ocean City Tabernacle on Sunday, May 28th, from 5pm to 8pm. A brief remembrance service will be followed by an open mic all star performance. This event is open to the public. Donations in lieu of flowers can be sent in Herb's name to; chARTer~TECH High School for the Performing Arts, ATTN:  Lew London, 413 New Rd, Somers Point, NJ 08244; OR Ocean City Tabernacle, ATTN: Son Club Playground Fund, 550 Wesley Avenue Ocean City, NJ 08226.
For condolences, visit www.godfreyfuneralhome.com.