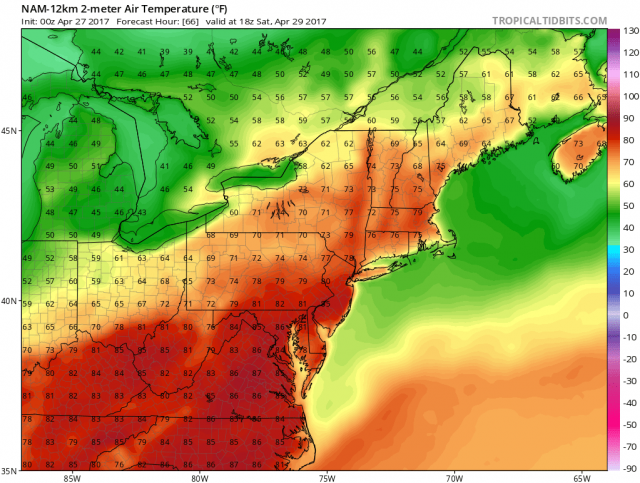 It has been a dismal, dreary week but that has come to an end. Brighter and milder temperatures will return as we finish out the week. After morning fog on Thursday, some sun will return and temperatures will be on the rise. Unfortunately, a southerly wind will keep temperatures on the island cooler than the mainland. Highs will climb into the 70s inland with 60s along the coast.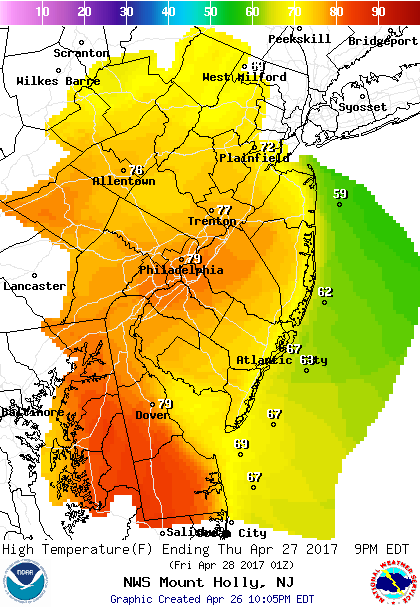 Forecast Highs For Thursday
A weak front will move through late Thursday night with the threat of a shower or t'storm.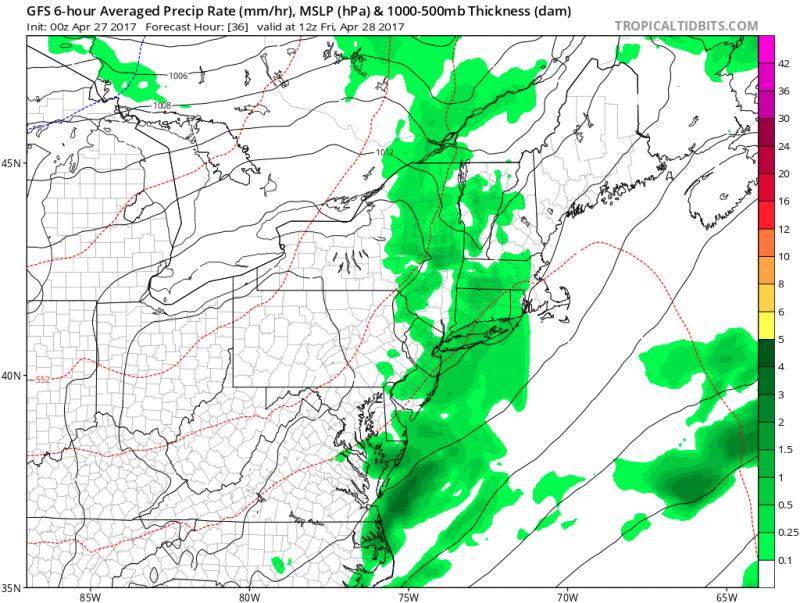 Computer models show a few showers moving through late Thursday night. (Courtesy:tropicaltidbits.com)
Friday will feature more sunshine and warmer temperatures. Highs will climb to around 80 inland with near 70 along the coast.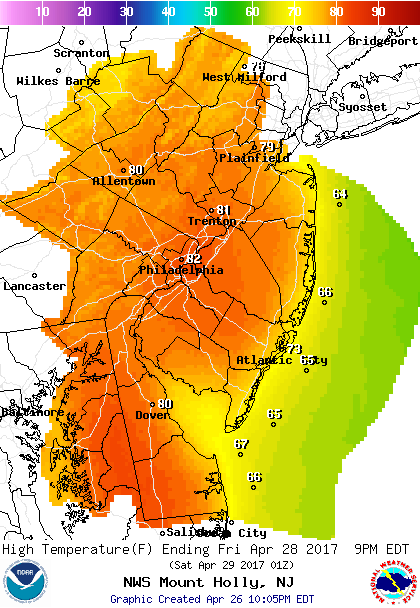 Forecast Highs For Friday
Saturday will be the warmest day as winds will shift southwesterly allow temperatures to climb well into the 80s inland and mid 70s at the beaches.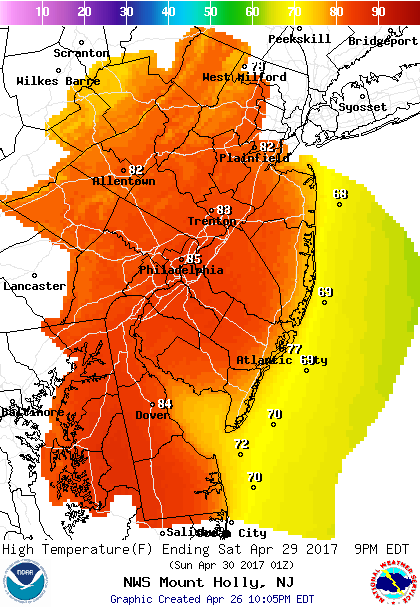 Forecast Highs For Saturday
However, the 2nd half of the weekend will be much cooler as a front will sink down from the north Saturday Night. There is a slight chance of a shower or storm.
By Sunday, onshore winds will develop on Sunday keeping temperatures in the low 60s.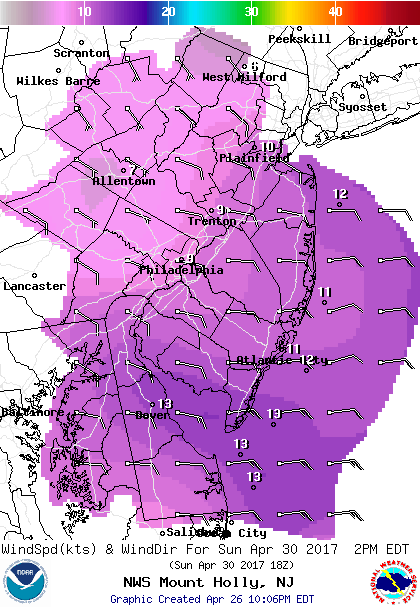 Forecast Winds For Sunday.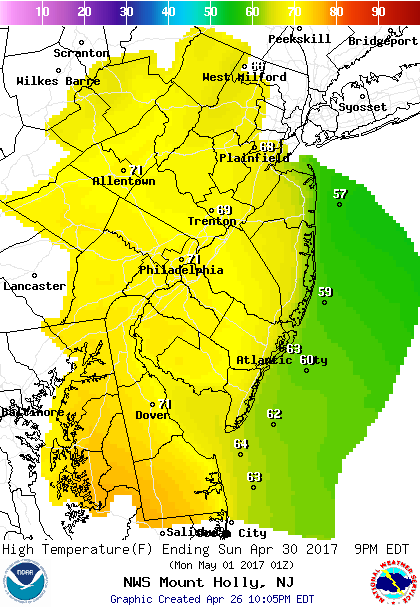 Forecast Highs For Sunday.