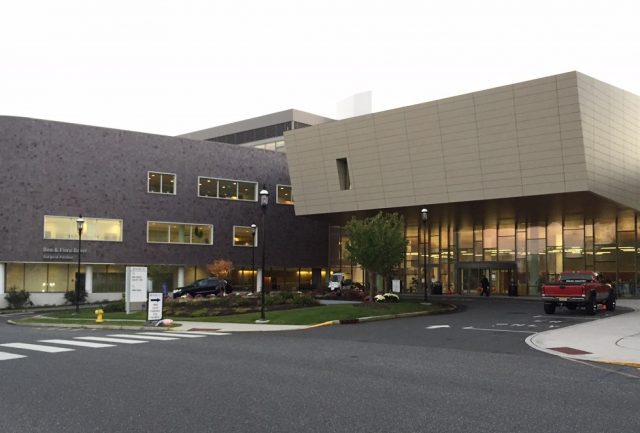 The Leapfrog Group, a nonprofit organization committed to driving quality, safety, and transparency in the U.S. health care system, today released new Leapfrog Hospital Safety Grades, which assign A, B, C, D and F letter grades to hospitals nationwide.  Shore Medical Center was one of 823 hospitals to receive an "A" for its commitment to reducing errors, infections, and accidents that can harm patients. This is the sixth "A" grade in a row in patient safety for Shore.
"Patient safety is a commitment for the entire organization at Shore Medical Center. I am so proud of our dedicated team for maintaining this high standard of excellence. Earning an "A" grade for six rating periods in a row is truly remarkable," said Ron Johnson, president and CEO of Shore Medical Center.
"Hospitals that earn top marks nationally in the Leapfrog Hospital Safety Grade, 'have achieved the highest safety standards in the country," said Leah Binder, president and CEO of The Leapfrog Group. "That takes commitment from every member of the hospital staff, who all deserve thanks and congratulations when their hospitals achieve an 'A' Safety Grade."
Developed under the guidance of an Expert Panel, the Leapfrog Hospital Safety Grade uses 30 measures of publicly available hospital safety data to assign A, B, C, D and F grades to more than 2,600 U.S. hospitals twice per year. It is calculated by top patient safety experts, peer-reviewed, fully transparent and free to the public.
To see Shore Medical Center's full grade, and to access consumer-friendly patient tips for staying safe in the hospital, visit www.hospitalsafetygrade.org or follow the Leapfrog Hospital Safety Grade on Twitter or Facebook. Consumers can also download the free Leapfrog Hospital Safety Grade mobile app for Apple and Android devices.
About The Leapfrog Group
Founded in 2000 by large employers and other purchasers, The Leapfrog Group is a national nonprofit organization driving a movement for giant leaps forward in the quality and safety of American health care. The flagship Leapfrog Hospital Survey collects and transparently reports hospital performance, empowering purchasers to find the highest-value care and giving consumers the lifesaving information they need to make informed decisions. The Leapfrog Hospital Safety Grade, Leapfrog's other main initiative, assigns letter grades to hospitals based on their record of patient safety, helping consumers protect themselves and their families from errors, injuries, accidents, and infections.
About Shore Medical Center At Shore Medical Center, located in Somers Point, NJ, kindness complements an extraordinary level of clinical sophistication. People are the foundation of this modern medical center where advanced technology harmonizes with compassionate care. Shore Medical Center attracts the area's best physicians, nurses and clinicians, and is the first and only hospital in New Jersey and one of 86 healthcare organizations worldwide to earn Designation as a Planetree Patient-Centered Care Hospital®. Recognized for its dedication to patient safety, Shore has received six consecutive "A" grades in The Leapfrog Group's Hospital Safety Score since Fall 2014.  Shore Medical Center is home to six Centers of Excellence for Cancer, Cardiovascular, Neurosciences, Spine and Orthopedic, Emergency and Maternity and Pediatric care. Shore's affiliations include Penn Medicine, Onsite Neonatal Partners, St. Christopher's Hospital for Children, Advanced ICU Care, Mayo Medical Laboratories, and Advanced Radiology Solutions. In addition, Shore is a member of the Jefferson Neuroscience Network and has physicians on staff from the Rothman Institute. In 2011, Shore opened its Pediatric Care Center, the first of its kind in New Jersey, and its state-of-the-art Surgical Pavilion and Campus Expansion. The Shore Medical Center Planned Giving & Development team (www.GivetoShore.org) creates and implements dynamic philanthropic programs that support the mission of Shore Medical Center. For more information about Shore Medical Center, visit www.ShoreMedicalCenter.org.