By Donald Wittkowski
The dozens of photos piled on a table at Jeniffer Battersby's Upper Township house show Christie Hess in ways that her friends and family members will always remember her – as a smiling, adventurous and vivacious woman who loved life and was ready to conquer any challenge.
"She was never scared of anything. She once said that life is like a book and she wanted her chapters filled with amazing stories," recalled Kelly Hess, Christie's younger sister and a resident of Ocean City.
Battersby, 36, one of Christie's closest friends since eighth grade and their days together at Ocean City High School, called Christie her source of strength, noting that she never had "that fear of failure."
Now, as the 36-year-old Christie Hess lies in a hospital bed, dying from the breast cancer that was first diagnosed in 2013, her loved ones are preparing for the end.
Although they are unable to save Christie, their thoughts have turned to the well-being of her two daughters, Vivienne, 2, and Grace, 1.
A community fundraiser benefiting the girls is planned April 30, from 2-7 p.m., at Yesterday's bar and restaurant in Marmora.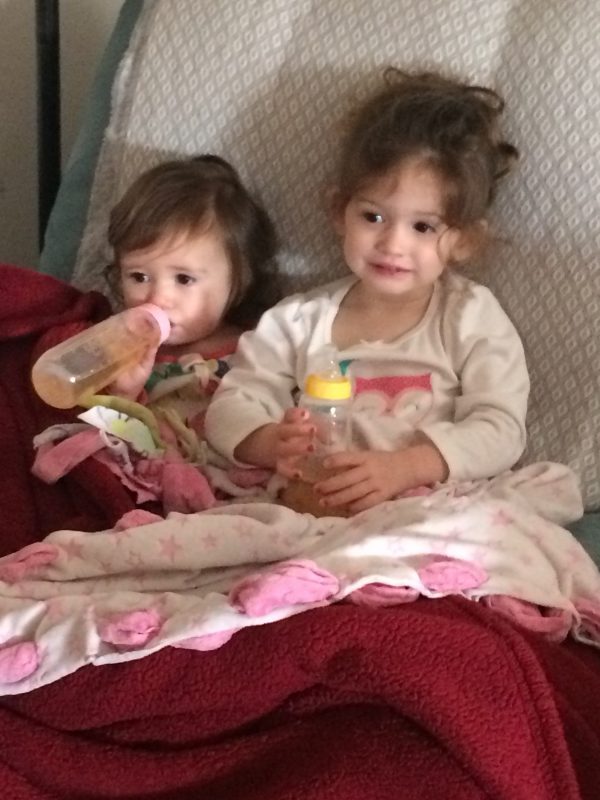 Vivienne and Grace will live with Christie's husband, John Ennis, at his home in San Diego after their mother passes away, Kelly Hess said.
Christie had been living in California, but was persuaded by her mother, Debbie Golding, to return to Ocean City for her cancer treatments. Christie's father, Bruce Hess, an attorney, is also an Ocean City resident. Christie also has a 30-year-old brother, Adam Hess, who lives in San Diego.
Christie let her adventurous side take her all over the country and the world after her graduation from Ocean City High School in 1998, her 34-year-old sister said. For a time, she lived in the Netherlands and then in Bangkok, Thailand. While in Bangkok, she was an English teacher.
Her initial diagnosis for breast cancer came in 2013, but in 2015 she learned it was terminal. Her chemotherapy treatments in 2015 coincided with her studies in California to become a nurse.
"There were never any moments, at least in the last two years, of her crying or complaining," Kelly Hess explained of her sister's emotional strength.
"Yes, it was always, 'I'm going to kick butt. I'll be fine,'" Battersby said of Christie.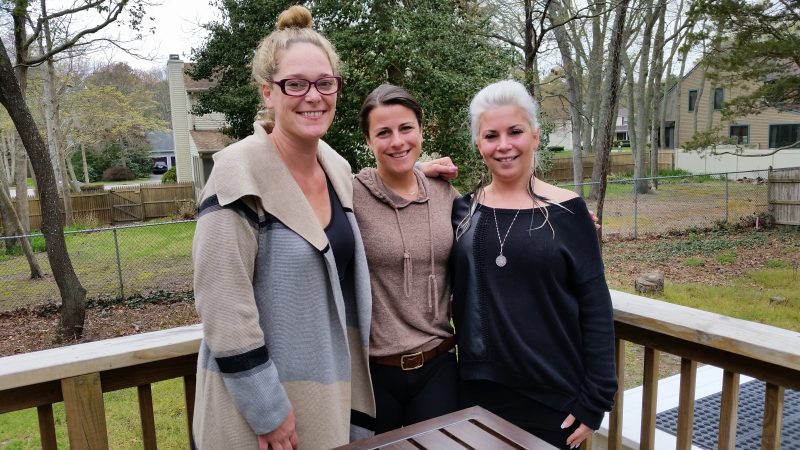 Stephanie Cook, 37, of Woodbine, another one of Christie's closest friends, credited Christie with saving her life. Cook said her family has a history of breast cancer. Christie accompanied Cook when she underwent genetic testing that confirmed her chances of developing breast cancer as she grew older.
As a precautionary measure, Cook decided to undergo a double mastectomy and reconstructive surgery last year. Cook said Christie helped her through the emotional and physical ordeal of surgery, even though Christie was struggling with her cancer crisis.
"Christie and I spent a lot of time talking about it," Cook said. "She definitely saved my life."
As the end of Christie's life grows near, her friends and family members will cherish all of those photos on the table at Jeniffer Battersby's house as treasured keepsakes. The pictures show an ever-smiling and confident Christie, illustrating her strong personality and zest for life.
"She always had more wisdom than her years. She was always our strength," Battersby said.