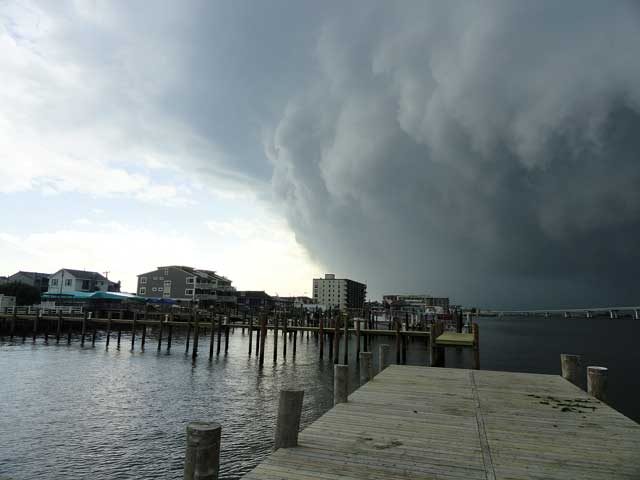 As we begin March, another surge of warm air moves into the Northeast on Wednesday ahead of a strong cold front. Similar to last Saturday, a battle zone between the warm, unstable air and drier, chilly air will trigger another line of scattered t'storms. The threat of strong gusty winds, frequent lightning, heavy downpours and possible hail as the front moves through Wednesday evening.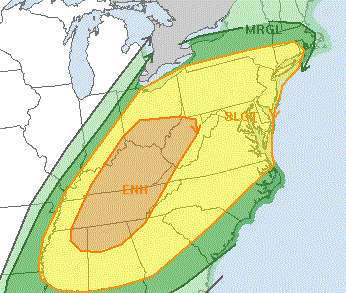 Severe weather risk stretches across a large area of the Eastern U.S.
Southwest winds will be quite strong (around 20mph) on Wednesday as clouds and fog should dominate at least through the morning hours. Temperatures will be mainly in the 50s but could reach into the low 60s by afternoon with temperatures inland climbing into the 70s.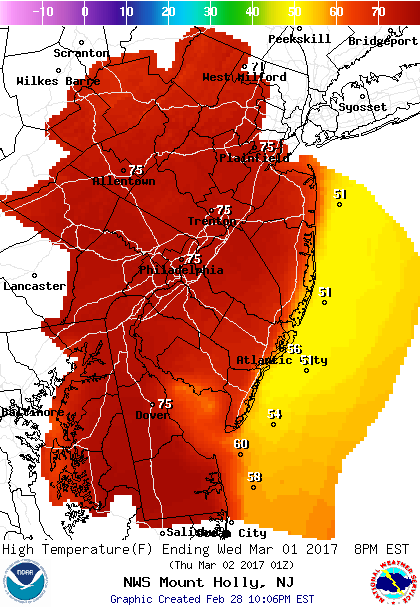 Forecast High Temperatures For Wednesday.
Most of the severe storm potential will be inland as the marine air will diminish storms as they move east. However, we still could see strong gusty winds, lightning, small hail and heavy downpours.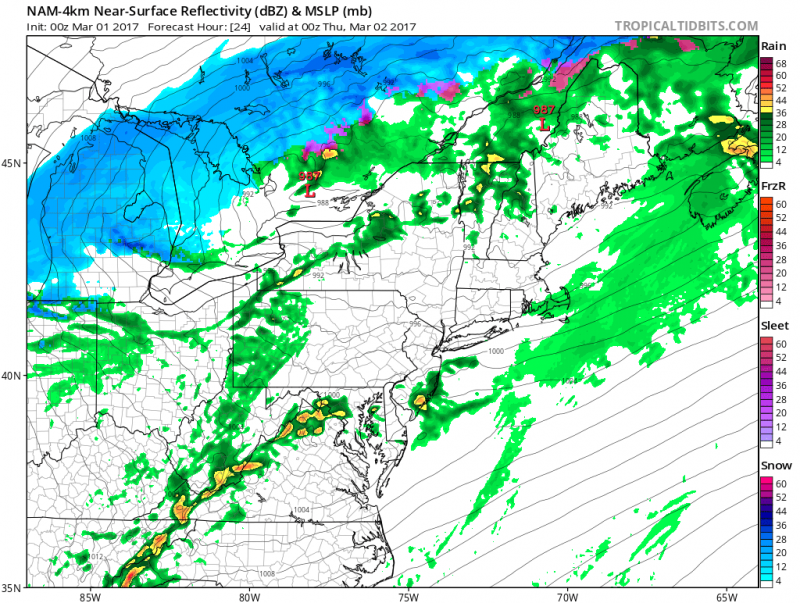 Models shows scattered showers and t'storms moving through our area around 6pm Wednesday. (Courtesy: tropicaltidbits.com)
Colder Air Returns..
The pattern continues on a rollercoaster ride causing rapid changes in temperatures. Cold air returns behind the front and temperatures fall back to normal on Thursday. Despite the sunshine, it will be quite windy as northwest winds (20-25mph) with gusts 35+mph.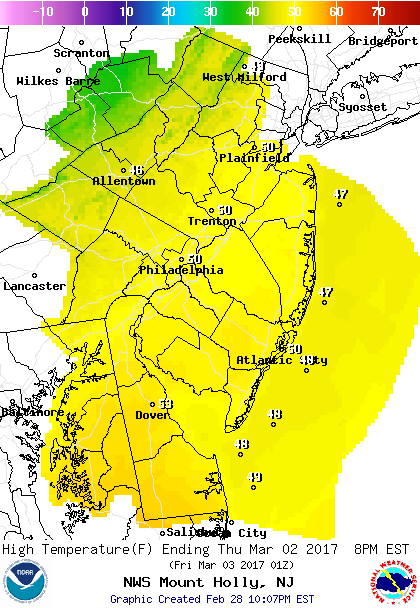 High Temperatures on Thursday will struggle to hit 50 degrees but with the wind will make it feel like its in the low 40s.
A weak storm system will moves through on Friday with a reinforcing shot of colder air. Along with the front, showers will break out and a slight chance of a few flakes mixing in. The best chance of any snow will be north of our area.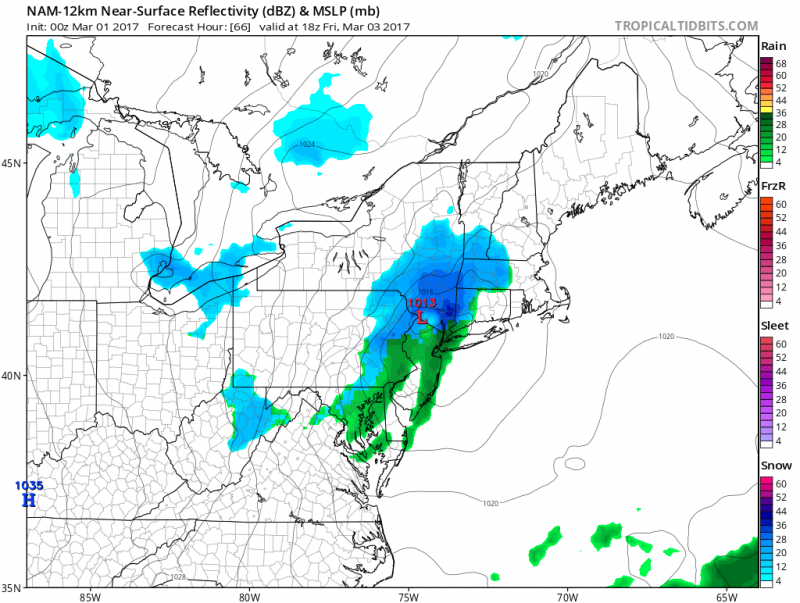 Next front brings more showers and even some flakes.
Cold air will continue into the weekend as high pressure will build in. Saturday will be the coldest day with highs around 40 degrees. It will be quite brisk with stiff northwest winds around 20mph with higher gusts making it feel like its in the 30s. Less wind on Sunday but temperatures will still remain in the 40s. Milder air returns for Monday and Tuesday with highs back into the 50s.