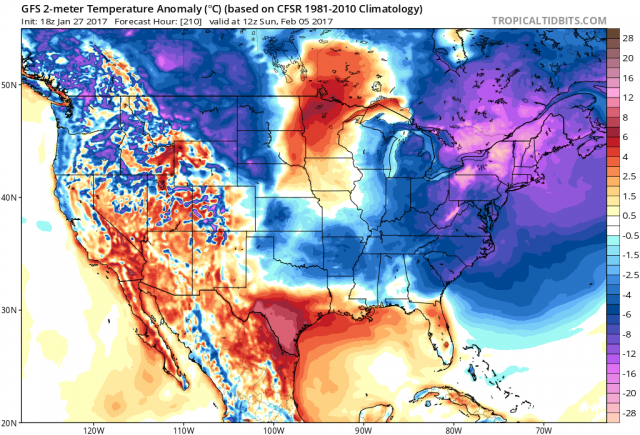 Now that the January thaw is over, our weather pattern has shifted to more normal mid-winter conditions. Seasonably cold temperatures have settled into our area and will continue through next week.  While the pattern will be on the dry side for the most part, there will be a few chances of snow.
But first the weekend. It will be chilly & breezy with highs in the low 40s. High temperatures for most of the week will also range in the upper 30s to low 40s.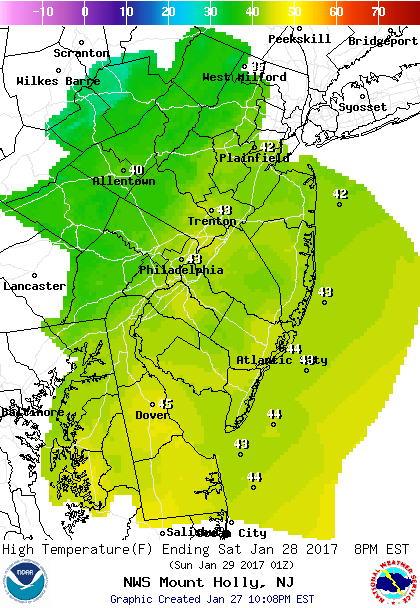 Then next week we watch as a trough of low pressure aloft keep cold but not frigid air over the area. Weak disturbances will swing through touching of a period of light snow or snow showers. As it stands now, none of these events will not provide more than a very light accumulation.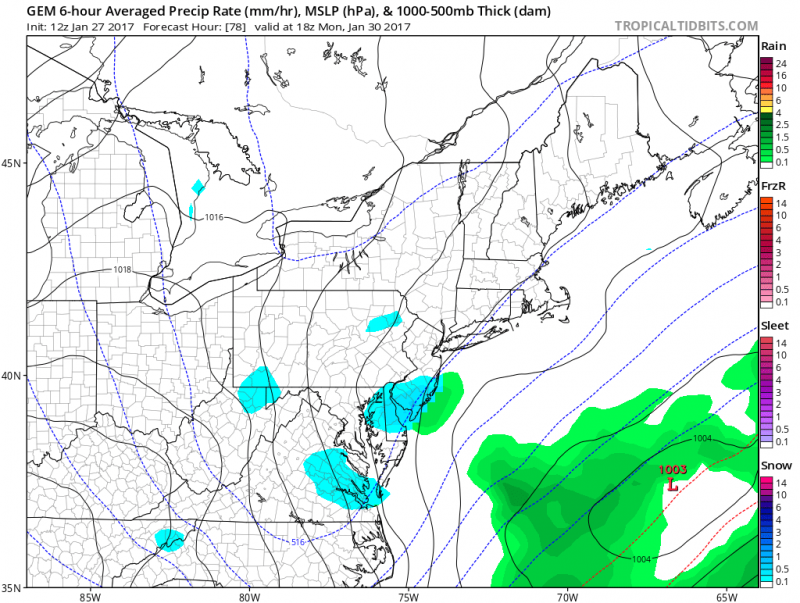 Monday- 1st weak disturbance could produce a period of snow showers.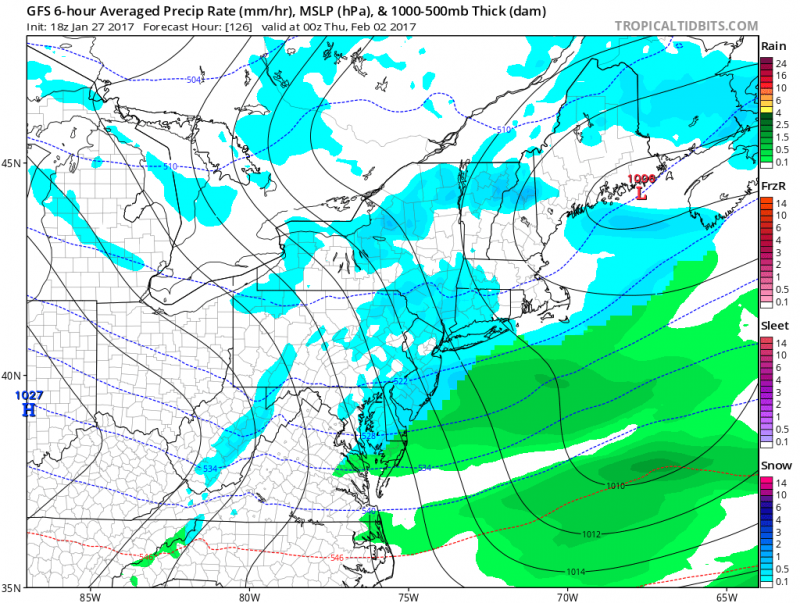 Tuesday-Wednesday- 2nd disturbance swings through with another chance of light snow/snow showers. Very little accumulation expected.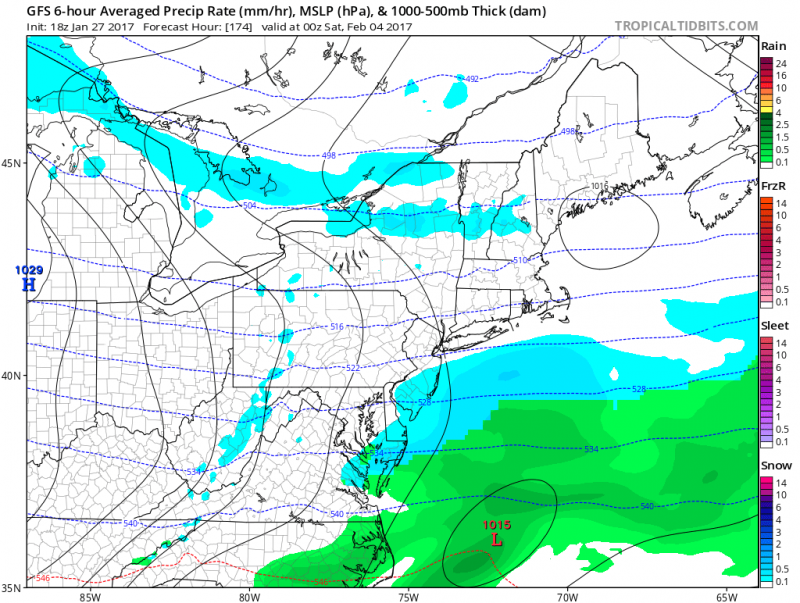 Friday- 3 weak disturbance moves through. At this time, not expected to be significant.
Looking Ahead
The following week could get more active. Starting next weekend (Feb. 4th-5th), a deeper trough along the East Coast will allow colder air to spill into our area.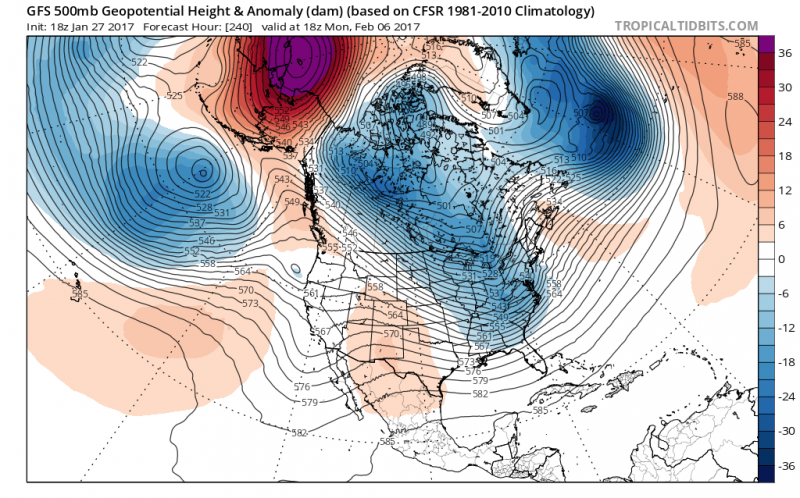 With a pattern setting up like this, low pressure (or possibly a series of lows) will approach from the south bringing more moisture our way. This far out it is impossible to determine whether the precipitation will be rain, snow or a mix.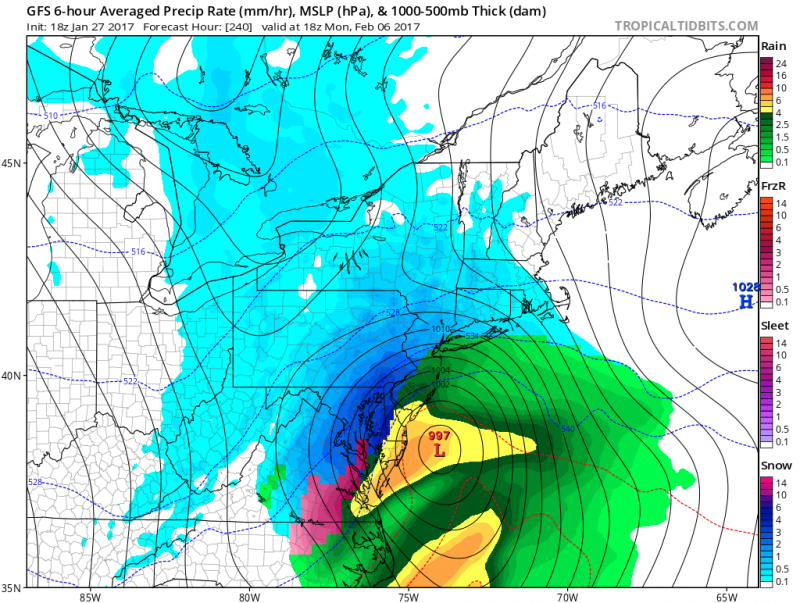 Computer models beyond 7 days out are notorious for inconsistent tracks and solutions, but it is giving us an indication that there is an active pattern setting up and it continues to bare watching.