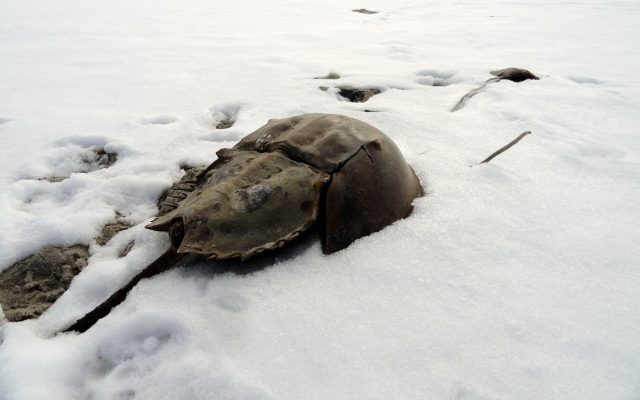 It looks as if we are going to see our first and possibly 2nd snow of the season. Unlike most snow events, Coastal NJ should receive the most snow in the entire state. Fortunately, both these systems are fast movers and snow amounts should be limited. Cold air will move in tonight and it will be cold enough for snow by the time the first low pressure system arrives late Thursday night.
Light snow will develop after Midnight Thursday night. While this 1st storm is not expected to be strong, a period of snow will accumulate causing slick roadways and sidewalks early Friday morning. Accumulations of 1" -2″ (maybe 3″) is possible before the storm exits Friday morning.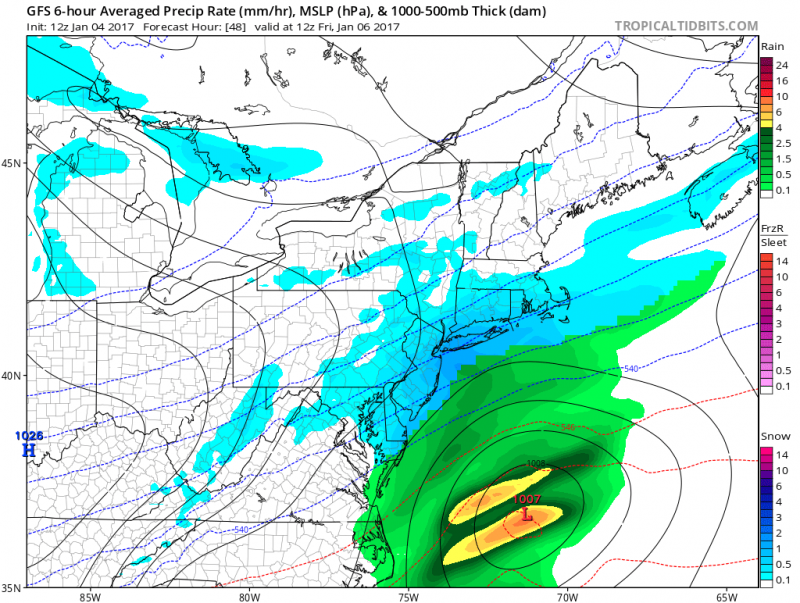 Computer model shows snow moving through overnight Thursday night. (Courtesy:tropicaltidbits.com)
Cold air will hang around into the weekend as we wait for the 2nd storm to arrive. The track of the 2nd storm is still expected to remain offshore. The question is how close to the coast is this storm as it moves by us. Models continue to differ on how much snow we will see.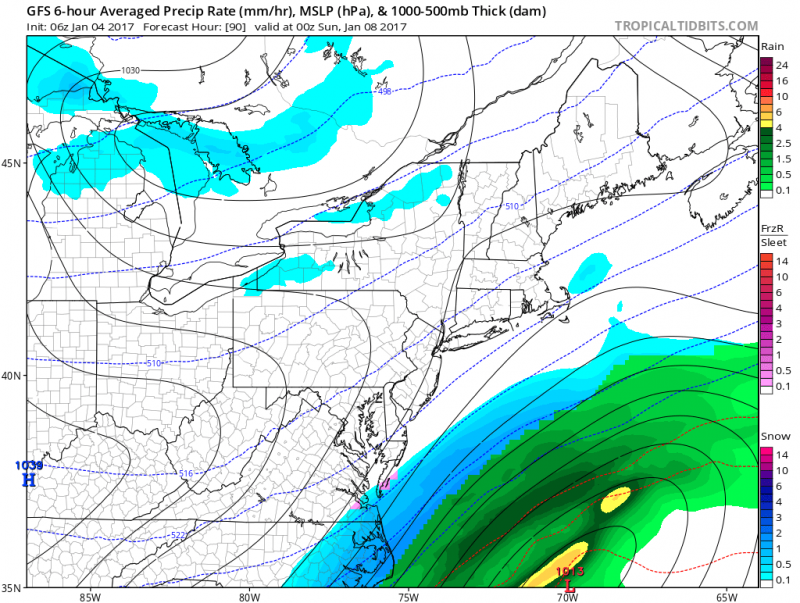 Latest American Model keeps Saturday storm far offshore. No Snow. (Courtesy: tropicaltidbits.com)
European model has the Saturday storm the closest which would give us 4″+ (Courtesy: tropicaltidbits.com)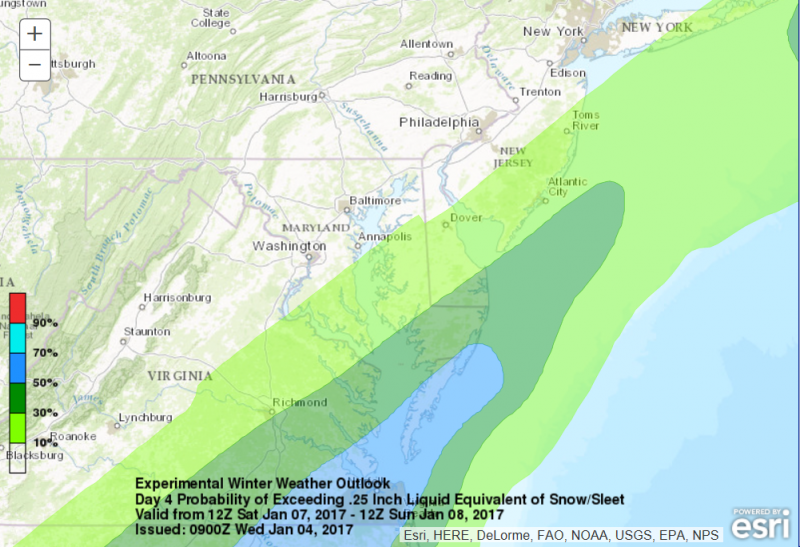 At this time the best chance of accumulating snow for Saturday will be  to our south across the Carolinas and Southeast Virginia.
We probably will have a better handle on the 2nd storm once the 1st one moves through. The strength of the 1st system will determine the track of the 2nd storm. If 1st system is stronger, it will push the cold air further south forcing the track of the 2nd storm to potentially miss us.
What To Expect
1st event- Light Snow
Arrives After Midnight Thursday night
Ends Early Friday Morning
Total Accumulation 1"-2" possibly 3″
2nd Event- Snow possible
Time Frame To Watch- Saturday