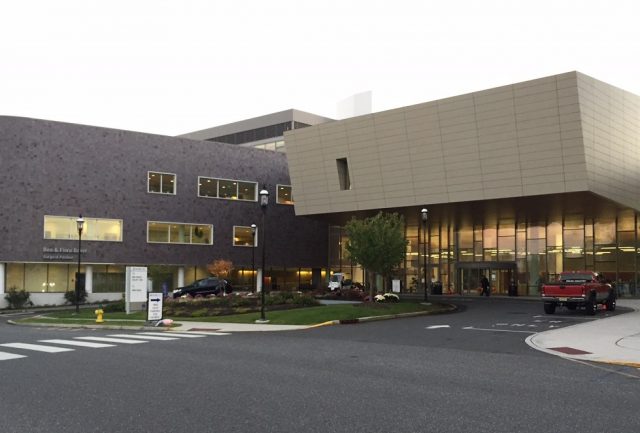 Top Hospital Award
(Somers Point, NJ – December 6, 2016) – The Leapfrog Group announced today Shore Medical Center has been named a Top Hospital for the first time. Widely acknowledged as one of the most prestigious distinctions a hospital can receive in the U.S., the recognition showcases Shore Medical Center's commitment to patient safety and quality.
"I commend our Board, physicians, nurses, and support staff who have collectively worked together to earn this national recognition," said Ron Johnson, President and CEO of Shore Medical Center. "Special thanks to our proactive quality and safety team, led by our Chief Medical Officer Dr. Jeanne Rowe, and our technology team, led by our Chief Information Officer Fred Banner, on this prestigious achievement."
Shore Medical Center received a Top General Hospital distinction, and was one of 115 Top Hospitals recognized across the country. The list includes:
9 Top Children's Hospitals ·
56 Top General Hospitals
21 Top Rural Hospitals
29 Top Teaching Hospitals
The selection of Top Hospitals is based on the results of the 2016 Leapfrog Hospital Survey. Performance across many areas of hospital care is considered in establishing the qualifications for the award, including infection rates, maternity care, and a hospital's ability to prevent medication errors. The rigorous standards are defined in each year's Top Hospital Methodology.
"Being acknowledged as a Top Hospital is an incredible feat achieved by less than three percent of hospitals nationwide," said Leah Binder, president and CEO of The Leapfrog Group. "With this honor, Shore Medical center has established its commitment to safer and higher quality care. Providing this level of care to patients in Somers Point requires motivation and drive from every team member. I congratulate the board, staff and clinicians, whose efforts made this honor possible."
To see the full list of institutions honored as 2016 Top Hospitals, please visit www.leapfroggroup.org/tophospitals.
About The Leapfrog Group Founded in 2000 by large employers and other purchasers, The Leapfrog Group is a national nonprofit organization driving a movement for giant leaps forward in the quality and safety of American health care. The flagship Leapfrog Hospital Survey collects and transparently reports hospital performance, empowering purchasers to find the highest-value care and giving consumers the lifesaving information they need to make informed decisions. The Leapfrog Hospital Safety Grade, Leapfrog's other main initiative, assigns letter grades to hospitals based on their record of patient safety, helping consumers protect themselves and their families from errors, injuries, accidents, and infections.
About Shore Medical Center At Shore Medical Center, located in Somers Point, NJ, kindness complements an extraordinary level of clinical sophistication. People are the foundation of this modern medical center where advanced technology harmonizes with compassionate care. Shore Medical Center attracts the area's best physicians, nurses and clinicians, and is the first and only hospital in New Jersey and one of 80 healthcare organizations worldwide to earn Designation as a Planetree Patient-Centered Care Hospital®. Recognized for its dedication to patient safety, Shore has received five consecutive "A" grades in The Leapfrog Group's Hospital Safety Score since Fall 2014. Shore Medical Center is home to six Centers of Excellence for Cancer, Cardiovascular, Neurosciences, Spine and Orthopedic, Emergency and Maternity and Pediatric care. Shore's affiliations include Penn Medicine, Onsite Neonatal Partners, St. Christopher's Hospital for Children, Advanced ICU Care, Mayo Medical Laboratories, and Advanced Radiology Solutions. In addition, Shore is a member of the Jefferson Neuroscience Network and has physicians on staff from the Rothman Institute. In 2011, Shore opened its Pediatric Care Center, the first of its kind in New Jersey, and its state-of-the-art Surgical Pavilion and Campus Expansion. The Shore Medical Center Planned Giving & Development team (www.GivetoShore.org) creates and implements dynamic philanthropic programs that support the mission of Shore Medical Center.