By Donald Wittkowski
As the name implies, the Just Like New consignment shop isn't a place to find raggedy, old hand-me-downs.
Owner Traci Driscoll stressed she has high standards for the children's clothing and other kid-friendly items that are sold in her store at 1344 Tilton Road in Northfield.
"We won't take any clothes with damage. We take no rips, no holes and no stains," she said of what she accepts from consigners.
Driscoll prefers name brands instead of discount clothing lines, ensuring that her customers will be buying high-quality items that are gently used.
"It's always good for families to buy nice, name-brand clothing without spending an arm and a leg," she said. "For instance, a North Face jacket typically retails over $100, but here we will have it for $40 to $50. So we try to sell it at half of the price."
That, in a nutshell, is what attracts customers to consignment shops. Who doesn't like getting brand names at a fraction of the cost?
"Everything we sell here is in excellent condition. Everything is like new, but without the big prices," Driscoll said.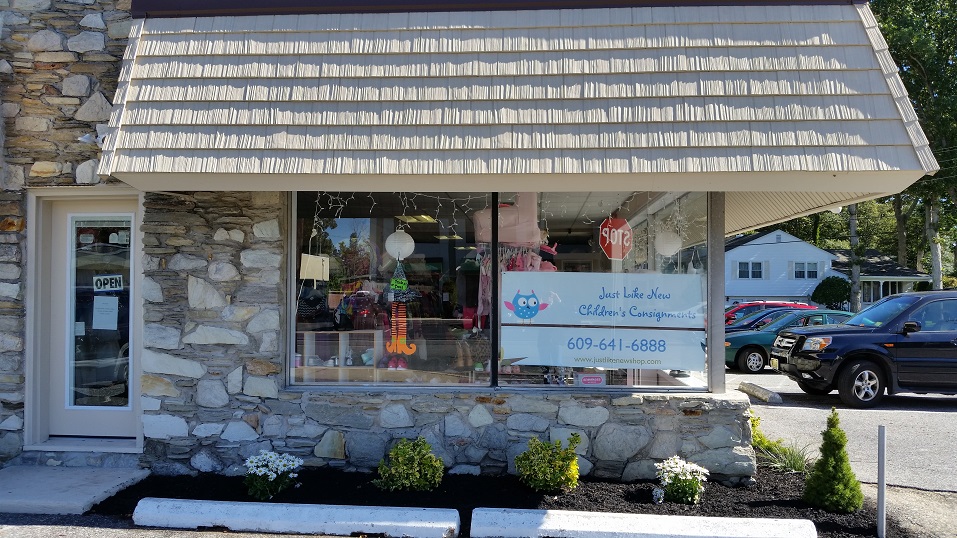 One of Driscroll's regular customers, Lori Kopp, explained that she has seven children and is always looking for bargains on quality clothes.
"Kids grow up quickly, and as soon as I buy something for them, they grow out of it," said Kopp, of Egg Harbor Township.
Kopp was accompanied by sons Jason, 9, and Weston, 2, on a recent shopping trip at Just Like New. Weston was trying on a $7 pair of Puma sneakers that Kopp noted would cost between $30 and $40 at full retail price.
"Traci is probably as picky as I am," Kopp said. "Everything here is clean and nice and well-cared-for. Best of all, I don't have to pay retail."
Children's clothing is Driscroll's main seller. Sizes range from newborn to a 16 in Juniors. Matilda Jane is a popular name-brand clothing line that Just Like New carries.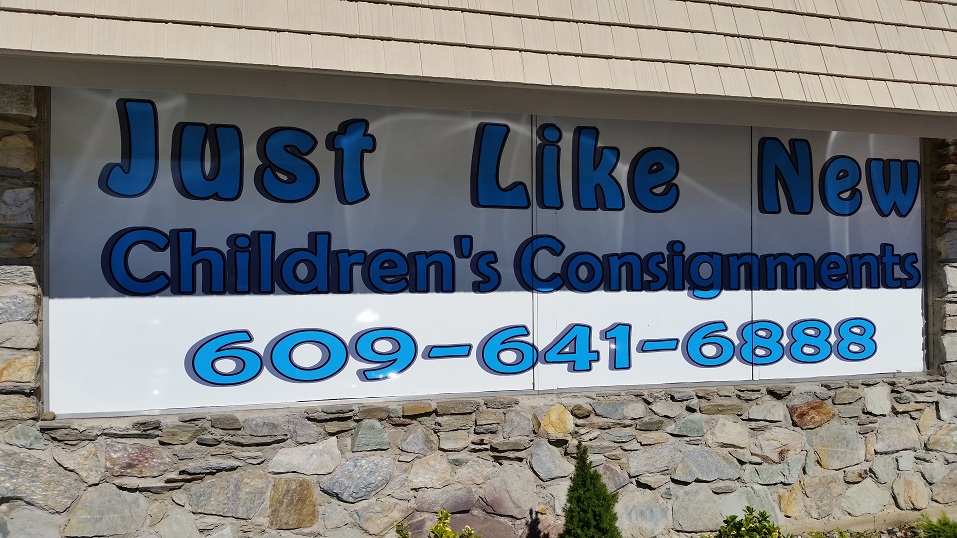 In addition to racks of clothing, the shop is brimming with shoes, hats, toys, stuffed animals, play sets and baby accessories such as strollers, baskets and bedding. Halloween costumes are another attraction this time of year.
Just Like New has been a familiar name in the Northfield and Egg Harbor Township area for about 30 years.
The store was formerly located in the London Square Mall. Driscoll, the owner for the last four years, moved to Tilton Road in Northfield three years ago to take advantage of what she described as a more visible location with better parking. The shop is next to Infield Avenue, near the busy intersection of Tilton Road and Route 9.
"It's worked out very well for me," Driscoll said of the current location.
Strategically located within Atlantic County, the store draws customers not only from Northfield and Egg Harbor Township, but also from Pleasantville, Atlantic City and Margate.
"I have a huge range of demographics," Driscoll said. "We want to appeal to all customers' tastes and budgets."