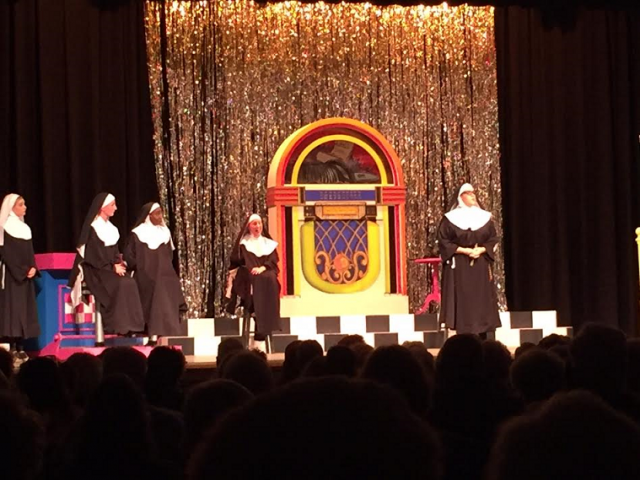 You don't have to be a graduate of Catholic school to appreciate "Nunsense," The Ocean City Theatre Company's adaptation of the hit off-Broadway musical.
In fact all you need is a sense of humor and a desire for some great entertainment. With those requirements satisfied, audience members will not be disappointed in the show which opened Friday October 7 and has shows scheduled for today and tomorrow at the Ocean City Music Pier.
Good seats still remain for tonight's 7:30 p.m. show and Sunday's 2 p.m. matinee.
"Nunsense" evolved from a series of greeting cards featuring nuns in humorous situations and a clerical slant. It was expanded to a cabaret show that ran for 38 weeks and eventually the full musical format which went on to become the second longest running off-Broadway show in history.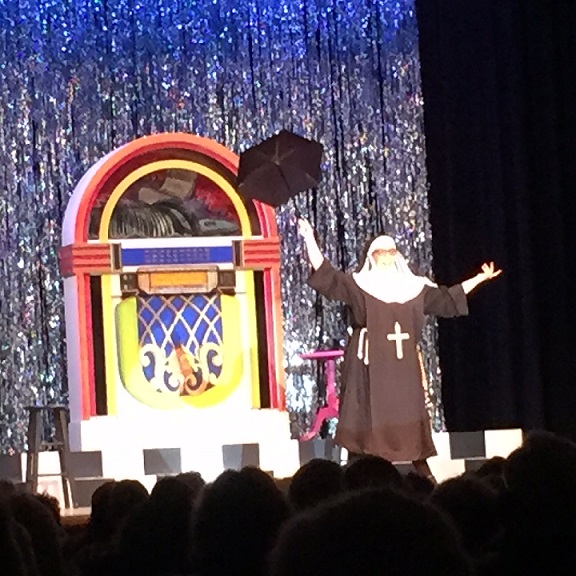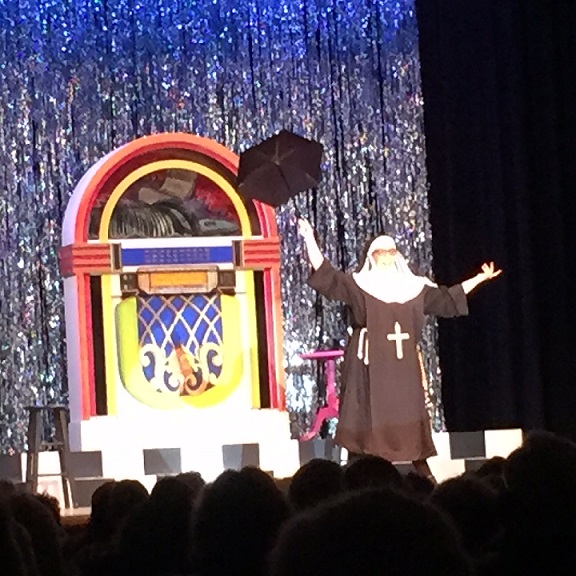 The OCTC's version certainly does justice to the original and still manages to make the production its own. Director/Choreographer Dann Dunn masterfully leads the talented cast through its paces and Music Director Andrew Hink, an Ocean City Native, will have you tapping your toes and wanting to don a habit.
Shannon Agnew shines as Sister Mary Regina, Mother Superior of the Little Sisters of Hoboken, who find themselves in an unfortunate situation when their cook accidentally kills off most of the convent with her tainted soup. Agnew's character has a vision, to form a greeting card company to pay for the burials of the expired members of the order, and hilarity and rollicking music ensues.
The cast is obviously having fun performing such numbers as "Nunsense is Habit-Forming", "Difficult Transition" and "Tackle That Temptation with a Time Step."
Agnew also solos in fine fashion with "Veni Creator" Spiritus" and "Turn Up the Spotlight" as well as a second act duet with Sister Mary Hubert as gamely portrayed by Ebony Delaney. Making her OCTC debut, Delaney leads the cast in "Holier Than Though," the last number before the show's reprise.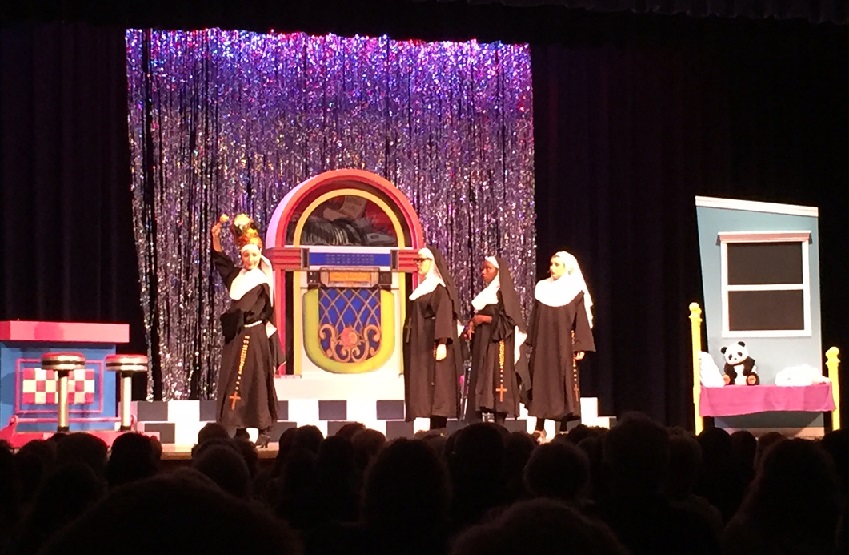 Fine solo performances are also turned in by Erika Wasko (Sister Mary Leo) singing "Benedictite," Elizabeth Worley as Sister Robert Anne "Playing Second Fiddle" –which Worley clearly does not in this show —and "I Just Want to Be a Star" and Jen Morris, last seen in OCTC's version of "Shrek" doing a rousing version of "So You Want to Be a Nun."
It's safe to say that after viewing this thoroughly entertaining and fun romp through the Convent, you may want to be a nun, too.