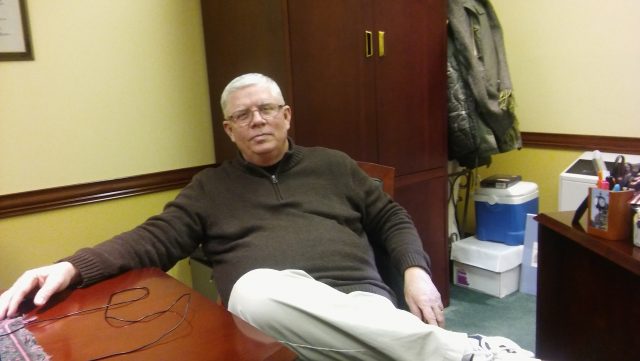 .
By Maddy Vitale
Somers Point Mayor Jack Glasser says his city may not be on the ocean. It may not have rides and amusements. But what it has is affordable living, a beautiful bayfront, a hospital, shopping, great restaurants and schools, a playhouse and entertainment that attracts home buyers and tourists.
"Somers Point is unique," Glasser, mayor for 10 years, said from his office at City Hall Thursday. "Let's face it, you can come to South Jersey and buy a home and you're 10 minutes from the beach and shopping."
Glasser said there are many exciting projects in the works for the new year, which include work to begin in mid-January to extend the bike path into the Route 52 pedestrian walk path. The area will be from Somers Avenue and Center Street connecting to the pedestrian bike path on the bridge through a $175,000 grant.
And in June, City Council passed a resolution to name a part of the city's bike path Purple Heart Way. Improved lighting and widening of the bike path are also planned for the thoroughfare along Ocean Heights Avenue and Somers Avenue.
Glasser said City Administrator Wes Swain was instrumental in obtaining grants to make bike path improvements, as well as with other projects.
"I really think we have a great future and with economic development we have people who want to come Somers Point. Wes does a fabulous job," Glasser said. "He is our go-to guy."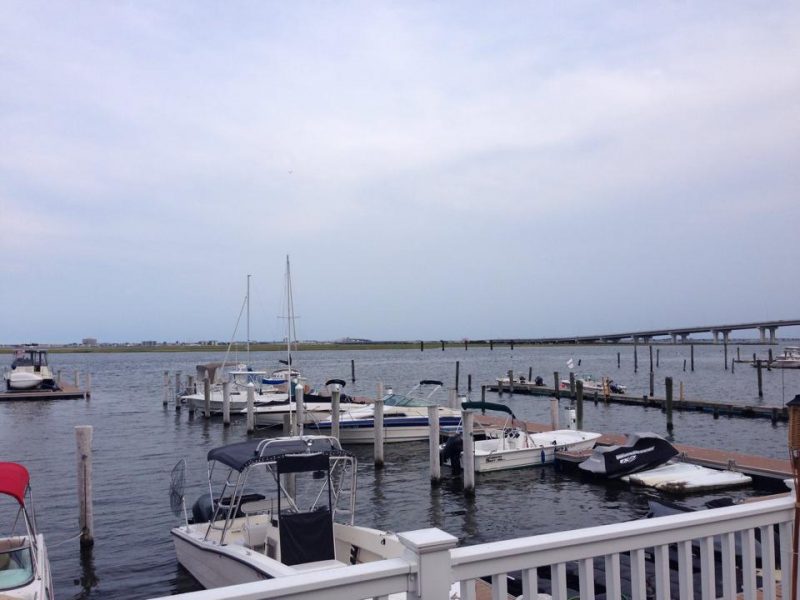 The city boasts a spectacular bayfront and a quaintness that comes from historic architecture and a community that cares about their city, Glasser said.
"All of our volunteers are people who really care. They have that passion and fire. That is what this town is about, that is what it takes," Glasser said.  
The city hopes to capitalize on its panoramic bayfront by developing a new boardwalk to complement the businesses along the Bay Avenue corridor.
"The bayfront is the biggest draw. There are so many ideas about what we could do there. There is talk of making a little boardwalk that stretches along there," Glasser said. "The whole focus is to retain the charm of Bay Avenue."
Glasser, a retired captain in the Northfield Police Department, praised the Somers Point police and fire departments. There are 30 police officers and two Class II officers who are very busy, especially in the summer. He said just like many communities there is crime and there are problems with opioid addiction. But he praised law enforcement for their work to combat the issues. He also praised the two volunteer fire companies for all that they do.
One thing is certain: Glasser could not run the city without the hard work of city employees, council and the public. he said.
"We have so many people who work so hard. We have an outstanding council and employees, and so many volunteers that make up our town. This is small town South Jersey."
Glasser and the city worked to bring in residents in a second home campaign targeting people who live in the Philadelphia suburbs enticing them to buy homes in Somers Point.
"Somers Point is taking destiny in our own hands for the town," he said. "The people here have long realized that we have to do this. We have a great waterfront, golf course and we are affordable compared to living on the islands, and with our new branding, we have attracted new residents."
In addition to Shore Medical Center, shops, bars and restaurants, there is an abundance of entertainment that brings business to the city. Gateway Playhouse recently reopened. Then there is Bayfest, the Good Old Days Festival, Restaurant Week, summer beach concerts, a jazz festival and the popular Assault on Patcong Creek crabbing tournament, to name just some of the activities the city has to offer.  
"We are really working together to bring different things to Somers Point and make improvements," Glasser said. "That is what it comes down to – it makes my job great. We look at things and try to do what is best for the community and the future of Somers Point. Our outlook for the new year is positive and we keep moving forward."
The mayor said what it comes down to is working with officials, volunteers and the public, to make Somers Point even better.
"We are not Annapolis or Hyannis Port. We are Somers Point. Our uniqueness sets us aside from everyone else and makes us so great," Glasser said. "We have to build on it and keep it going."