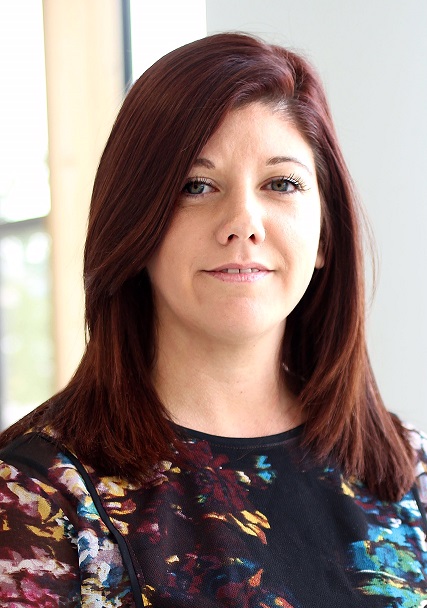 (SOMERS POINT, NJ – August 11, 2017) – For consistently delivering outstanding patient-centered service and embodying Shore Medical Center's Mission, Vision and Values, Shore is proud to announce that Laboratory Business Associate Victoria Gatto has been named the medical center's July 2017 Employee of the Month.
Gatto has only been with Shore a little over a year, but during that short time she has proven to be a dedicated and skilled member of the team who approaches her work with excellence and compassion. While she does not have direct patient contact, her constant attention toward staff who do has made her an invaluable member of Shore's Lab team.
She has become the resident expert on online competency development, and in the past year covered for the Pathology Office Secretary, conquering numerous projects and always asking what more she could do.
"I am honored and so thankful for all of my coworkers who have taught me so much here at Shore," Gatto says.
A resident of Egg Harbor Township, Gatto enjoys spending time with her husband Scott and their family and friends, going to the beach and reading. 
About Shore Medical Center At Shore Medical Center, located in Somers Point, NJ, kindness complements an extraordinary level of clinical sophistication. People are the foundation of this modern medical center where advanced technology harmonizes with compassionate care. Shore Medical Center attracts the area's best physicians, nurses and clinicians, and is the first and only hospital in New Jersey and one of 86 healthcare organizations worldwide to earn Designation as a Planetree Patient-Centered Care Hospital®. Recognized for its dedication to patient safety, Shore has received six consecutive "A" grades in The Leapfrog Group's Hospital Safety Score since Fall 2014. Shore Medical Center is home to six Centers of Excellence for Cancer, Cardiovascular, Neurosciences, Spine and Orthopedic, Emergency and Maternity and Pediatric care. Shore's affiliations include Penn Medicine, Onsite Neonatal Partners, St. Christopher's Hospital for Children, Advanced ICU Care, Mayo Medical Laboratories, and Advanced Radiology Solutions. In addition, Shore is a member of the Jefferson Neuroscience Network and has physicians on staff from the Rothman Institute. In 2011, Shore opened its Pediatric Care Center, the first of its kind in New Jersey, and its state-of-the-art Surgical Pavilion and Campus Expansion. The Shore Medical Center Planned Giving & Development team (www.GivetoShore.org) creates and implements dynamic philanthropic programs that support the mission of Shore Medical Center. For more information about Shore Medical Center, visit www.ShoreMedicalCenter.org.